Playlist Saint-Valentin 2013 par Beelivers.com
Par Félicie le jeudi 14 février 2013, 11:24 - Playlists - Lien permanent
<3 Beelivers vous parle d'amour en musique <3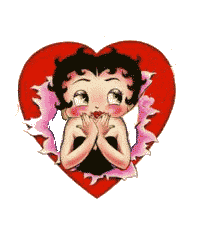 Ça y est, 14 février 2013, nous y sommes. La Saint-Valentin.

Paradoxe, ironie ? La fête des amoureux a deux Écoles : les Bridget Jones et les gondoles à Venise.

Mais dans un élan d'amour sincère, que vous soyez comme ça ou plûtot comme ça (chacun ses goûts...), nous tenterons de réunir sans discrimination les amoureux / largués / blasés / mariés / passionnés / seuls au monde (cf Corneille).
Voici donc notre playlist douce-amère, sucré-salée de 2013 :
Playlist Saint-Valentin de Beelivers sur Deezer et Spotify
Cette playlist charmante et charmeuse est disponible sur Deezer...
... mais aussi sur Spotify :
Playlist complète pour la Saint-Valentin
1/ Pour les dîners classiques, aux chandelles avec nappe blanche en tissu :
Elton John - Your song
The Rolling Stones - Angie
The Eagles - Hotel California
Leonard Cohen - I'm your man
Robbie Williams - Angels
Paul Mc Cartney - My Valentine
2/ Pour le karaoké improvisé parce que bon, on peut rigoler aussi :

Françoise Hardy - Message personnel
France Gall - Ma déclaration
Céline Dion - All by myself
Adèle - Someone like you
U2 - With or without you
3/ Soirée spéciale Beelivers, (si si, de vrais gens font ça aussi) :
4/ Et inévitable :
Un concert pour la Saint-Valentin ?
Et si vous emmeniez votre partenaire à un concert pour la fête des amoureux, qui voudriez-vous allez voir ? Demandez vos artistes favoris en concert dans votre ville avec Beelivers.